Designing a logo for your business can be expensive. What if you could put your creativity in and start something. Here are the top three free online logo makers that also provide paid add-ons if you so desire. This can be helpful for designers who design logos for their clients as well as for the person who is ready to start up his business.
A logo design is important. It establishes your brand's visual identity and stands as a memorable symbol of who you are. Some offer the software free while others feature free logo downloads as well. After researching the colours and logo style you want to represent your business, turn to one of these top 3 online logo generators.
Why you should use an Online Logo Generator?
You're starting a new website but don't have the budget to hire a professional logo designer.
You don't have the skills or software to design a logo yourself.
You're looking for inspiration and ideas for a logo design.
Wix logo maker provides the best of both worlds: answer a few simple questions, and it will automatically create a logo template for you. Then you're free to customize nearly every single aspect based on your personal preference — from colours to font, text, and sizing.
Not only are you getting a custom-looking logo for free, but you'll also receive full commercial rights for it, too (meaning you can use it for business and profit without worrying about who holds the license). You can even download source files (in SVG format) of your logo so that you can put it on everything from business cards to t-shirts.
You'll have to create an account with Wix to access the logo maker. But the best part is that it will also give you access to their business name generator and complete website building tool. So it's the perfect one-stop-shop for a brand new business.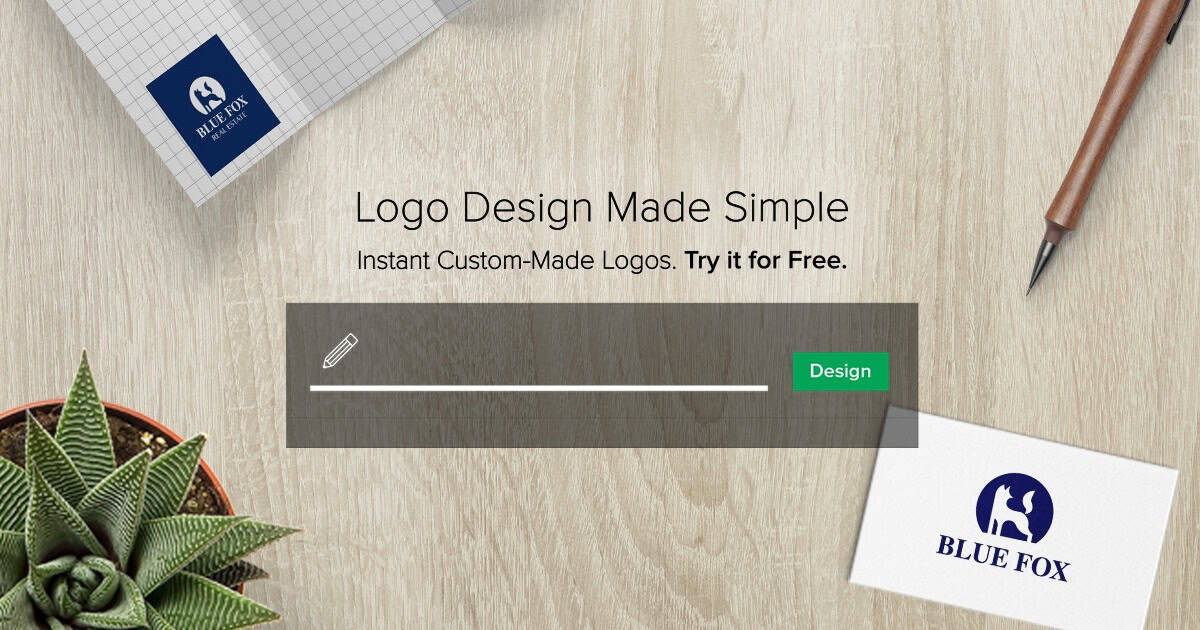 Tailor Brands is a powerful all-in-one graphic design tool that will help you design a custom and unique logo for your business. The logo creation process is based on a quiz where you need to answer questions about your brand, industry, and preferences. When you complete the quiz, you'll get your logo done in no time. Tailor Brands will provide you with some alternative options so you can choose what you like the most or customize your logo until you're happy with it.
More than that, you'll get ready-to-use graphics for social media and ads. Finally, once you're done, you can download high-quality, vector, SVG, or EPS files that you can use for your website, business cards, or merchandise with full commercial rights included.
Canva has been on the free design market for a while now, offering free and paid templates for social media images, flyers, invitations, business cards, and more. In their impressive lineup of templates comes a large variety of free and paid logo options. Start with one of their free templates, and then change the text, colours, fonts, and more to match your brand.
Don't like what you see? Upload your own graphics, or choose from Canva's vast library of free elements to add to the logo template with the simple-to-use drag-and-drop feature. Download your design as a PNG, JPG, or PDF. Use the site to create letterheads, business cards, and more using your free logo.